Charlie Meyer Elected Chair of Virginia Chamber of Commerce
Media Contact
CONTACT:
Nicole Bunce
(804) 237-1454
n.bunce@vachamber.com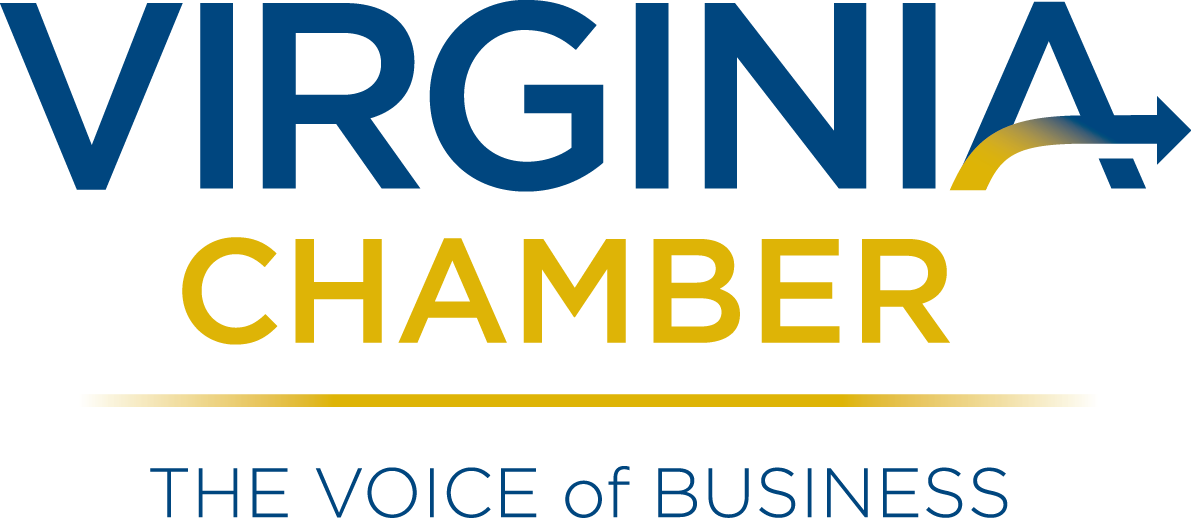 FOR IMMEDIATE RELEASE
Jan. 23, 2019
Charlie Meyer Elected Chair of Virginia Chamber of Commerce
17 new members join Chamber leadership on the board of directors
RICHMOND – The Virginia Chamber of Commerce elected Charlie Meyer, Managing Partner of O'Hagan Meyer, to serve as chair of the board of directors at the Chamber's annual meeting January 23 in Richmond. Meyer has been a member of the Chamber Board since 2012 and a member of the Executive Committee of the Board since 2013. He served as first vice chair of the board in 2018. Meyer succeeds 2018 Chair Suzy Kelly, CEO of Jo-Kell Inc.
Charlie Meyer currently serves as the Managing Partner of O'Hagan Meyer, a multi-state labor and employment and business litigation firm that represents businesses facing employment, commercial, professional liability, and other civil litigation matters. Prior to joining O'Hagan Meyer as a founding member and president, Mr. Meyer was a Vice President and shareholder of LeClairRyan, where he chaired the firm's Labor and Employment Practice Team. Meyer received his B.A., summa cum laude, from Yale University; his Masters of Philosophy in International Relations from Cambridge University in 1989; and his J.D. from the University of Virginia School of Law in 1992. He currently serves on the Boards of the Richmond Bar Association and the Professional Liability Attorney Network and is active in the Federation of Defense and Corporate Counsel and International Association of Defense Counsel. Mr. Meyer also serves on Governor McDonnell's Commission on Racial Reconciliation.
"I look forward to serving as Chair this year and working with the Board and Executive Committee to continue to strengthen the Chamber's role as the voice of Virginia's business community," said Chair Charlie Meyer. "I look forward to working with Barry DuVal and the Chamber team to ensure we continue to lead the charge in promoting policy initiatives that foster a competitive pro-business climate that is good not only for Virginia business but for all Virginians."
"Charlie Meyer has been a key member of the Chamber's Board of Directors and Executive Committee for many years and is a recognized leader in the business community, said Barry DuVal, president and CEO of the Virginia Chamber. "We are grateful to have his leadership as we continue to promote the implementation of the public policy goals outlined in Blueprint Virginia 2025 and reposition the Commonwealth, once again, as the best state to do business."
The board of directors elected 17 new members at the annual meeting, including electing Paige Clay as first vice chair. Clay is the managing partner for Mercer, where she leads the Mid-South market inclusive of the Carolinas, Kentucky, Tennessee, and Virginia. Clay manages a number of the firm's largest clients with representation in the following industries: insurance and financial services, manufacturing, retail/distributors, healthcare, energy, and government contracting. She has more than 23 years of financial services experience as a senior executive in finance, operations, call centers, and human resources. Her leadership spans all business cycles, from start up to decline, and global operations in the US, UK, and India.
In addition to the Chairman Charlie Meyer and First Vice Chair Paige Clay, the 2019 the Executive Committee will be represented by the following individuals:
Suzy Kelly                           Immediate Past Chair – CEO, Jo-Kell, Inc.
Alan Witt                             Treasurer – CEO, PBMares, LLP
Vince Ammann                   At Large – SVP & Chief Financial Officer, WGL Holdings, Inc.
Ben Davenport                    At Large – Chairman, First Piedmont Corporation
John Dooley                         At Large – CEO & Secretary-Treasurer, Virginia Tech Foundation, Inc.
Kent Farmer                        At Large – President & CEO Rappahannock Electric Cooperative
Jim Kibler                            At Large – President, Virginia Natural Gas
Chris Kyle                            At Large – Vice President, Shentel
Julie Maloy                          At Large – Vice President-Agency Sales, State Farm Insurance Co.
Eric Sisco                             At Large – Chairman, Virginia International Gateway
Fred Thompson                   At Large – Chief Administrative Officer, Thompson Hospitality
Lakshmi Williams               At Large – General Counsel, North America, Transurban
New members to the full board of directors include:
John Backus, Managing Partner, PROOF.VC
Sonia Galindo, General Counsel and Secretary, Rosetta Stone, Inc.
Krissy Gathright, Chief Operations Officer, Apple Hospitality REIT
Quinn F. Graeff, General Counsel, Medical Facilities of America, Inc.
Thomas A. "Tag" Greason, Chief Hyperscale Officer, QTS, Inc.
Mark Hourigan, Chief Executive Officer, Hourigan
William Karbach, Chief Executive Officer and Chairman, Branch Group
Brian E. Kearney, Chief Operating Officer, Kearney & Company
Elizabeth A. Kersey, Vice President, Communications & Public Policy, PRA Group
Stewart T. Leeth, Vice President of Regulatory Affairs & Chief Sustainability Officer, Smithfield Foods, Inc.
Christopher D. Lloyd, Senior Vice President & Director, McGuireWoods Consulting, LLC
Brian Moore, Manager, U.S. Public Policy, Amazon
Nicholas J. Pace, Executive Vice President, General Counsel & Corporate Secretary, Owens & Minor
James Reinhart, Chief Executive Officer, National Credit Care
Andrew D. Rome, Head, Employee Relations and Employment Law, CFA Institute
Susan Spears, President & CEO, Fredericksburg Regional Chamber of Commerce
David Zolet, President & CEO, LMI
A full board listing, including those continuing their terms, can be found at www.vachamber.com
###
About the Virginia Chamber of Commerce
The Virginia Chamber of Commerce is the largest business advocacy organization in the Commonwealth, with more than 26,000 members. The Chamber is a non-partisan, business advocacy organization that works in the legislative, regulatory and political arenas to act as the catalyst for positive change in all areas of economic development and competitiveness for Virginia. In December 2017, the Chamber released an update to its long-term strategic economic development plan, Blueprint Virginia 2025, which engaged over 6,000 business and community leaders to lay out a plan to getting Virginia back to the top of national business climate rankings. Learn more at www.vachamber.com