REC Names New Managing Director – Information Technology & Cybersecurity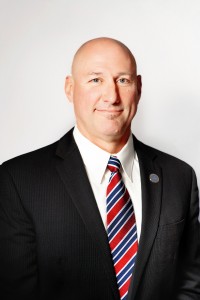 Fredericksburg, Va. — Rappahannock Electric Cooperative (REC) has promoted Bret Elliott to Managing Director – Information Technology & Cybersecurity.
In his new role, Elliott provides leadership, oversight, organization, and coordination of all activities related to information technology (IT) infrastructure and networking, data and analytics, and cybersecurity. He previously served as REC's Director – IT Infrastructure & Networking.
"Mr. Elliott's industry experience positions REC as an expert," said Peter Muhoro, Ph. D., Chief Strategy, Technology & Innovation Officer. "Whether protecting our member-owners' data or utilizing the best technology available, his leadership will benefit REC's membership greatly."
Elliott will also select and implement suitable technology to improve member-owners' experience, as well as oversee services provided through contract arrangements from REC's wholly-owned subsidiary, BrilliT.
Elliott has an extensive career in the IT field. He earned a Bachelor of Science in Industrial Management with a concentration in Computer Science from Clemson University and an MBA from Winthrop University, where he was inducted into the Beta Gamma Sigma Honor Society. He resides in Fredericksburg, Va.
REC provides electric service to over 172,000 connections in parts of 22 Virginia counties. With its general office in Fredericksburg, Va., the Cooperative operates and maintains more than 18,000 miles of power lines through its service area, which ranges from the Blue Ridge Mountains to the tidal waters of the Chesapeake Bay. For more information about REC, please visit www.myrec.coop. Follow REC on Facebook, Twitter, Instagram, and YouTube.