2017 Virginia Workforce Conference
ONLINE REGISTRATION IS NOW CLOSED. PLEASE CONTACT L.BORGE@VACHAMBER.COM FOR ASSISTANCE.
Virginia has the fastest-growing veteran labor force in the country, as well as the most veteran-owned small businesses. The 2017 Virginia Workforce Conference will bring together leading educators, employers, human resources managers, veteran groups, and policymakers to explore solutions to providing greater access to in-demand skills. This year's conference will focus on helping employers do a better job recruiting, hiring, and retaining highly-skilled veterans and translating their training to private sector employment.
The Virginia Values Veterans (V3) Program will also be presenting the 5th Annual V3 Awards in conjunction with the Virginia Chamber of Commerce Annual Workforce Conference. These awards will recognize V3-certified companies and strategic partners for their ongoing commitment to creating and increasing employment opportunities for Veterans in Virginia. For more information please visit: https://www.dvsv3.com/5th-annual-v3-awards/.

---
How can I join the V3 Program?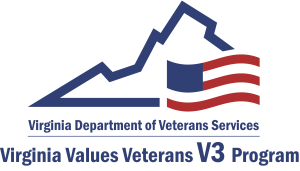 We are pleased to announce that the V3 Program will hold onsite training for companies who wish to become V3 Certified  after the conference adjournment . The provided training will be for the V3 Core Curriculum – Best Practices in Veteran Recruiting, Hiring and Retention and will last from 2:30 – 4:00 p.m. at the Greater Richmond Convention Center.  Chris Byrd, will be the presenter from PD Systems.
TO REGISTER:  Please click the "Register Now" button below and select the "Virginia Values Veterans (V3) Program – Certification Training" registration item. A member of the V3 team will be in touch soon afterwards with additional information on enrolling.
Additional coursework required after onsite training:
You will be required to completed five additional courses after the onsite training:
Uniformed Serves Employment and Re-employment Rights (USERRA) (~30 minutes)
OJT/Apprenticeship: Building an On-the-Job Training or Apprenticeship Program (~30 minutes)
Leverage you LVER: Veteran Employment Services through the Virginia Employment Commission (~30 minutes)
Virginia Veteran and Family Support Program: Dispelling myths of PTSD / TBI (~30 minutes)
Virginia National Guard: "Vet" is a Big Word: The Value of Hiring a Virginia National Guardsman (~30 minutes)
Optional: V3 Organizational Veteran Hiring Plan Webinar
Next steps for certification after completion of the training courses: 
Upon completion of all training requirements, companies will submit an Organization Veteran Hiring Plan (OVHP), identifying active measures to recruit, hire, and retain veterans. This is the capstone requirements to earning V3 certification.
You will also be required to submit an Executive Cover Letter with a Veteran Hiring Goal.
Companies whose OVHP's have been approved will receive a certficate from Governor McAuliffe an as organization certified by the Commonwealth as an office "Virginia Values Veterans" company.
The V3 Program has helped hundreds of employers throughout the Commonwealth better understand the Veteran talent pool, and effectively trained them on current best practices for recruiting, hiring, and retaining Veterans. Thousands of career-seeking Veterans have looked to V3 companies as they search for organizations that value their knowledge, skills, and abilities. For more information, please visit: https://www.dvsv3.com/. 
---
Sponsor(s)
Presenting Sponsor:

Presenting Bank Sponsor: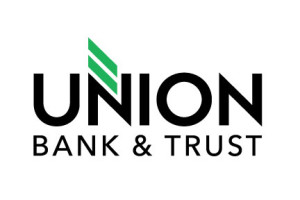 Platinum Sponsor:

Signature Sponsor:
Morning Networking Break Sponsor:
Afternoon Networking Break Sponsor:

Gold Sponsors:
Silver Sponsors:
 
Contributing Sponsors:
Participating Hosts:
State Council of Higher Education for Virginia
Virginia Association for Career & Technical Educaiton
Virginia Association of Elementary School Principals
Virginia Association of Secondary School Principals
Virginia Association of School Superintendents
Virginia Board of Workforce Development
Virginia Community College System
Virginia Early Childhood Foundation
Virginia Foundation for Educational Leadership
Virginia School Boards Association
---