WORKFORCE READINESS AND HOW IT IMPACTS BUSINESSES
"TO CHANGE WHAT YOU ARE AND WHAT YOU DO, YOU HAVE TO CHANGE WHAT GOES INTO YOUR MIND" 
A top concern for businesses today is workforce readiness. Work-based learning opportunities, such as internships and apprenticeships can improve and better prepare Virginia's skilled workforce. While the Commonwealth of Virginia had an unemployment rate of 2.9% in April 2019, resulting from a great economy, there are still demands for workers in every industry sector. By identifying these demands, continuing to bridge the gap between businesses and the education community, and continuing to increase workforce readiness, we are striving to put Virginia back in the #1 spot for the best place to do business.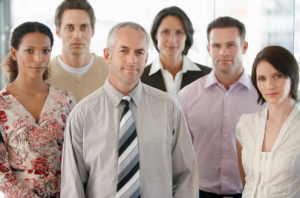 One goal to increase workforce readiness is to bridge the gap between the business community and the education system by championing statewide initiatives that will expand work-based learning opportunities. Throughout the Commonwealth, there's a divide between the mentality of the urban vs. rural areas; in the urban areas, we are seeing a "college-for-all" mentality and in the rural areas, we are seeing a lack of awareness in trade or job opportunities, resulting in people dropping out of the workforce.
During this broadcast, you'll hear from the President and CEO of the Virginia Chamber of Commerce, Barry DuVal, about workforce readiness and ways to increase awareness about jobs and opportunities in the Commonwealth, most of which don't require a four-year degree but instead can be achieved through a community college or trade school degree. The Virginia Chamber wants to partner with local chambers to promote a new mindset that all jobs are important and economic stability is a result of education.
For more information and conversation on this important issue, join the Virginia Chamber on October 8th in Richmond for our annual Virginia Education and Workforce Conference to hear business and public policy leaders and K-12 and higher education representatives discuss how to educate and prepare talent to enter and succeed in the workforce.