Press Release: 2022 Virginia Forum on Corporate Sustainability, Energy, and the Environment Hosts a Discussion with Industry Leaders and Government Officials on How to Make Virginia the Top State for Sustainability and Reliable Energy
Media Contact
CONTACT:
Hannah Emerson
(804) 237-1461
h.emerson@vachamber.com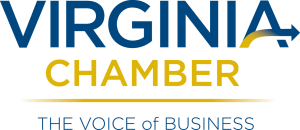 Press Release: 2022 Virginia Forum on Corporate Sustainability, Energy, and the Environment Hosts a Discussion with Industry Leaders and Government Officials on How to Make Virginia the Top State for Sustainability and Reliable Energy
RICHMOND, VIRGINIA – Moments ago, the 2022 Virginia Forum on Corporate Sustainability, Energy, and the Environment concluded, with virtual participation of more than 200 business leaders from all regions of the state. The webcast event brought together Virginia secretaries and agency heads who cover energy and environmental policy and leading industry experts from across the Commonwealth for a conversation on their energy and sustainability priorities.
"The business community recognizes the importance of environmental stewardship to protecting and supporting our natural resources, ensuring a healthy ecosystem, and achieving sustainable economic growth" said Virginia Chamber of Commerce President & CEO, Barry DuVal.
"Our business, civic, and governmental leaders must work together to accomplish our environmental and energy goals and Blueprint Virginia 2030 provides a roadmap for progress on these issues. We appreciate today's panelists discussing how environmental protection and energy independence are compatible and complementary goals to achieving economic growth."
The Virginia Forum on Corporate Sustainability, Energy, and the Environment serves a critical role in the implementation process for Virginia's statewide strategic plan, Blueprint Virginia 2030.

Additional highlights from today's conference include:
Listed in order of appearance.
Special Remarks:
Fred Thompson, Chief Administrative Officer, Thompson Hospitality and Chair, Virginia Chamber of Commerce Board of Directors
Chris Davidson, Vice President, Sustainability, WestRock
Mike Miller, Senior Vice President of Environmental Health and Safety, Sustainability and Risk Management, Advance Auto Parts
Ed Baine, President, Dominion Energy Virginia And Co-Chair Of Blueprint Virginia 2030
Craig Sundstrom, Senior Manager, Energy and Environment Public Policy, Amazon Web Services
Panel Discussion – Virginia's Evolving Energy Portfolio:
Moderated By:
John Hewa, President & CEO, Rappahannock Electric Cooperative
Panelists:
Chris Beam, President & COO, Appalachian Power
Leo Moreno, President, AES Clean Energy
Paul Nester, President & CEO, RGC Resources Inc.
Special Remarks:
Robert Duvall, President & CEO, Virginia Natural Gas
Panel Discussion – Meet Virginia's New Regulators:
Moderated By:
Brooks Smith, Managing Partner, Troutman Pepper – Richmond
Panelists:
The Honorable Matt Lohr, Secretary of Agriculture and Forestry
Mike Rolband, Director, Department of Environmental Quality
Travis Voyles, Acting Secretary of Natural and Historic Resources
The full program for the 2022 Virginia Forum on Corporate Sustainability, Energy, and the Environment can be found here.
### 
About the Virginia Chamber Foundation:
The Virginia Chamber Foundation tracks Virginia's economic competitiveness conducts research and analysis, and hosts programs, connected to the priorities of Blueprint Virginia. In December 2021, the Chamber released its new statewide strategic economic development plan, Blueprint Virginia 2030, which has engaged over 7,000 business, economic development, workforce, education, housing, and other community leaders to lay out a plan to ensure Virginia remains at the top of national business climate rankings. Learn more at   www.blueprintvirginia.org.