PRESS RELEASE: Lakshmi Williams, Transurban's General Counsel, North America, Elected Chair of Virginia Chamber Board of Directors
Media Contact
Hannah Emerson
(804) 237-1461
h.emerson@vachamber.com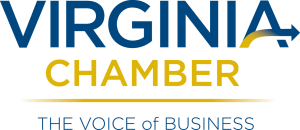 PRESS RELEASE: Lakshmi Williams, Transurban's General Counsel, North America, Elected Chair of  Virginia Chamber Board of Directors
RICHMOND, VA – Yesterday, the Virginia Chamber of Commerce elected Lakshmi Williams to serve as the 2023 Chair of the Board of Directors during the Chamber's Annual Meeting held in Richmond, Virginia. Williams joined the Chamber's Board of Directors in 2018 in an 11th Congressional District position and has served as a member of the Chamber's Executive Board since 2019.  She has also served in several other leadership roles including an At Large Officer position on the Executive Committee and First Vice Chair.
Williams succeeds 2022 Chair, Fred Thompson Jr., Chief Administrative Officer at Thompson Hospitality.
Lakshmi Williams serves as General Counsel, North America, at Transurban, located in Tysons. Williams received a Juris Doctorate from the University of Chicago Law School and a Bachelor of Arts degree from Rice University. She also received a Certificate in Executive Management and Leadership from the MIT Sloan School of Management. She is admitted to the D.C. and Texas bar and admitted as corporate counsel in Virginia.
"Lakshmi has been a vital member of the Chamber's Board of Directors and Executive Committee for several years and is a valued leader in the business community and the Northern Virginia region," said Barry DuVal, President and CEO of the Virginia Chamber. "I look forward to having Lakshmi serve in this leadership role and am grateful for her strong commitment to implementing Blueprint Virginia 2030 and ensuring Virginia continues to lead as the best state for business, talent and education."
"I am thankful for the opportunity to serve and am eager to get to work on behalf of the more than 29,000 members of the Virginia Chamber alongside Barry, the Chamber team, and fellow board members." said Virginia Chamber Board of Director's Chair Lakshmi Williams. "Together we will work to promote Virginia as a top state to do business."
The Board of Directors elected 14 new members at the Annual Meeting, including electing First Vice Chair, Robert Duvall, who serves as President of Virginia Natural Gas Inc., located in Virginia Beach.
In addition to Chair Lakshmi Williams and First Vice Chair Robert Duvall, the 2023 Executive Committee will be represented by the following individuals:
IMMEDIATE PAST CHAIR     
Fred Thompson Jr., Chief Administrative Officer, Thompson Hospitality

TREASURER    
Linda Stanley, Senior Vice President, Corporate Banking, First Citizens Bank

AT LARGE OFFICER POSITIONS                
Gilbert Bland, CEO, The GilJoy Group
Janice Crawford, Director, Safety, Security & Loss Prevention, Framatome Inc.
Ben Davenport, Chairman, First Piedmont Corporation
Tammy Finley, Executive Vice President, General Counsel & Corporate Secretary, Advance Auto Parts, Inc.
Mark Hourigan, Chief Executive Officer, Hourigan
Chris Kyle, Vice President, Shenandoah Telecommunications
Stewart Leeth, Chief Sustainability Officer, Smithfield Foods, Inc.
Mike Melo, CEO, ITA International, LLC
Jennifer Siciliano, Chief External Affairs Officer, UVA Health
Eric Sisco, Chairman, Virginia International Gateway, Inc.

NEW MEMBERS TO THE FULL BOARD OF DIRECTORS INCLUDE:
Katharine Bates, President & CEO, Arlington Chamber of Commerce, Arlington
Manmeet Bhatia, President & CEO, TMEIC Corporation Americas, Salem
James E. Cook, Vice President, Strategic Engagement & Partnerships, The MITRE Corporation, McLean
Tom Curtin, Senior Vice President, Kaiser Permanente, McLean
John Fox, Owner, Fox Urban Farms, LLC, Winchester
Edmond E. Hughes, Executive Vice President & Chief Human Resources Officer, Huntington Ingalls Industries, Inc., Newport News
Ronald J. Lauster, Jr., President, W.M. Jordan Company, Inc., Newport News
Aubrey Layne, Executive Vice President, Governance & External Affairs, Sentara Healthcare, Norfolk
Tavis Maxwell, Managing Director, Capital One, Henrico
Joe Nolan, Senior Manager Government Affairs, Lockheed Martin Corporation, Arlington
Erik Rison, Senior Regional Manager, Government Relations, WestRock Corporation, Richmond
Robert F. Shuford, Jr., Chairman, President & CEO, Old Point Financial Corporation, Hampton
Cathie J. Vick, Chief Development & Public Affairs Officer, The Port of Virginia, Norfolk
Richmond Vincent, Jr., President & CEO, Goodwill Industries of the Valleys, Roanoke
###