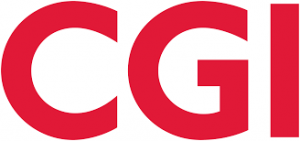 CGI is among the largest independent IT and business consulting services firms in the world. With 90,000 consultants and professionals across the globe, CGI delivers an end-to-end portfolio of capabilities, from strategic IT and business consulting to systems integration, managed IT and business process services and intellectual property solutions.
CGI's early career programs give you the fundamentals to ease and accelerate your assimilation into CGI. You'll be welcomed by our members, and alongside your peers, be immersed in our core values, culture, and our client engagement approach.
As one of the world's leading global IT and business consulting services firms, CGI works across the globe with a wide range of clients in a diverse set of industries. We also develop and deliver a vast array of business and technology solutions. We understand the demand for your experience and specialized expertise. Our commitment is to help you benefit from a variety of career and project opportunities. At CGI, you're encouraged to choose your passion and evolve your career in line with your interests and goals.
During the intern's 10-week experience, they engage in helpful early career sessions, participate in leadership meet and greets, get introduced to CGI's member resource groups, participate in CSR/volunteer projects and networking events.
Learn more about CGI's Work-Based Learning Programs.