2021 Virginia Health Care Conference

Co-Hosts:
The Virginia Chamber Foundation is pleased to present the 2021 Virginia Health Care Conference.
Business and healthcare leaders will discuss how we can look beyond the COVID-19 pandemic and make Virginia more economically competitive by addressing the needs of our workforce and providing greater equity in health care.
Attendees will have the opportunity to participate in polling for Blueprint Virginia 2030 – A Business Plan for the Commonwealth and help set the policy goals for Virginia's health care future.  This plan will be presented to our next Governor following the November election. Please join us in developing a plan for Virginia's health care future and make sure your voice is heard!
---
Panel Topics Include:
CEO Panel- COVID's Impact on the Future of Health Care 
The COVID-19 pandemic challenged health care systems to adapt to changing circumstances. This panel will explore emerging trends and lessons learned from the COVID-19 pandemic that will inform the future of health care in Virginia.
How We Can Achieve Greater Equity in Health Care
The COVID-19 pandemic strained many aspects of our health care system in Virginia and highlighted areas needing improvement. One such area that the health care industry is focusing on is improving equity in health care through a variety of approaches. This panel will explore best practices in health care to advance this initiative.
Addressing the Health Care and Wellness Needs of Our Workforce
As Virginia looks forward to life beyond the pandemic, this panel will explore the health and wellness needs of today's workforce, including mental health support, and its essential link to a productive workforce.
Featured Speakers Include:
Karin Addison, Director, State Affairs, Troutman Pepper Strategies
Sean Connaughton, President & CEO, Virginia Hospital & Healthcare Association
Bill Downey, CEO, Riverside Health System
Dr. J. Stephen Jones, President & CEO, Inova Health System
Dr. K. Craig Kent, CEO, UVA Health
Dr. John Phipps, CEO, OrthoVirginia
Mason Shea, Principal, Mercer
Dr. Christina Stasiuk, Senior Medical Director, Cigna
Karen C. Velkey, Corp Vice President, Compensation & Benefits,
Huntington Ingalls Industries
Faraaz Yousuf, President, Richmond Market, Bon Secours Mercy Health
---
Registration Fee(s)
Virtual Registration Fee: $45
---
Sponsor(s)
Presenting Sponsor:

Diamond Sponsor: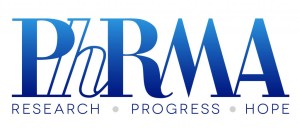 Platinum Sponsor:
Signature Sponsor:

Gold Sponsors:​
 
Contributing Sponsor: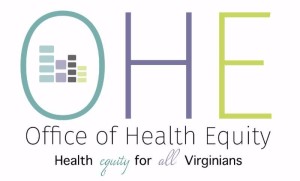 ---
Sponsorship Opportunities
For more information on sponsorship, contact l.borge@vachamber.com.
---