Military and Veterans Affairs Executive Committee
Military and Veterans Affairs Executive Committee
The Military and Veterans Affairs Executive Committee provides thought leadership on how Virginia can protect and secure its current military assets while ensuring our veterans can access civilian careers upon the completion of their service.
Virginia is deeply committed to taking care of service members and their families, and providing a high quality of life for them not only while they serve but as they transition to civilian life. Virginia has the fastest-growing veteran population in the nation, where one in 10 Virginians is a veteran. An important part of caring for our veterans includes preparing and connecting them to careers after military service. Our veteran community also represents an invaluable resource for employers that need highly qualified talent to increase profitability and productivity.
Work Plan Overview
The Military and Veterans Affairs Executive Committee led the Chamber's development of Blueprint Virginia 2030 policy recommendations to ensure Virginia is the best state in the nation for our military families.  The Chamber developed Blueprint Virginia 2030 by bringing together leaders in business, military affairs, economic development, workforce, education, housing, and other community representatives to ensure statewide representation of priorities for Virginia's economic prosperity. A copy of the Blueprint recommendations for Military and Veteran Affairs can be found here https://blueprintvirginia.org/areas/military-veterans-affairs.
Military and Veterans Affairs Executive Committee – Corporate Members
Co-Chairs
Sultan Camp,
Director, Hampton Roads Veterans Employment Center (HRVEC)

Chris Doss,
Senior Director of Operations, US Card, Enterprise Specialty Servicing,
Capital One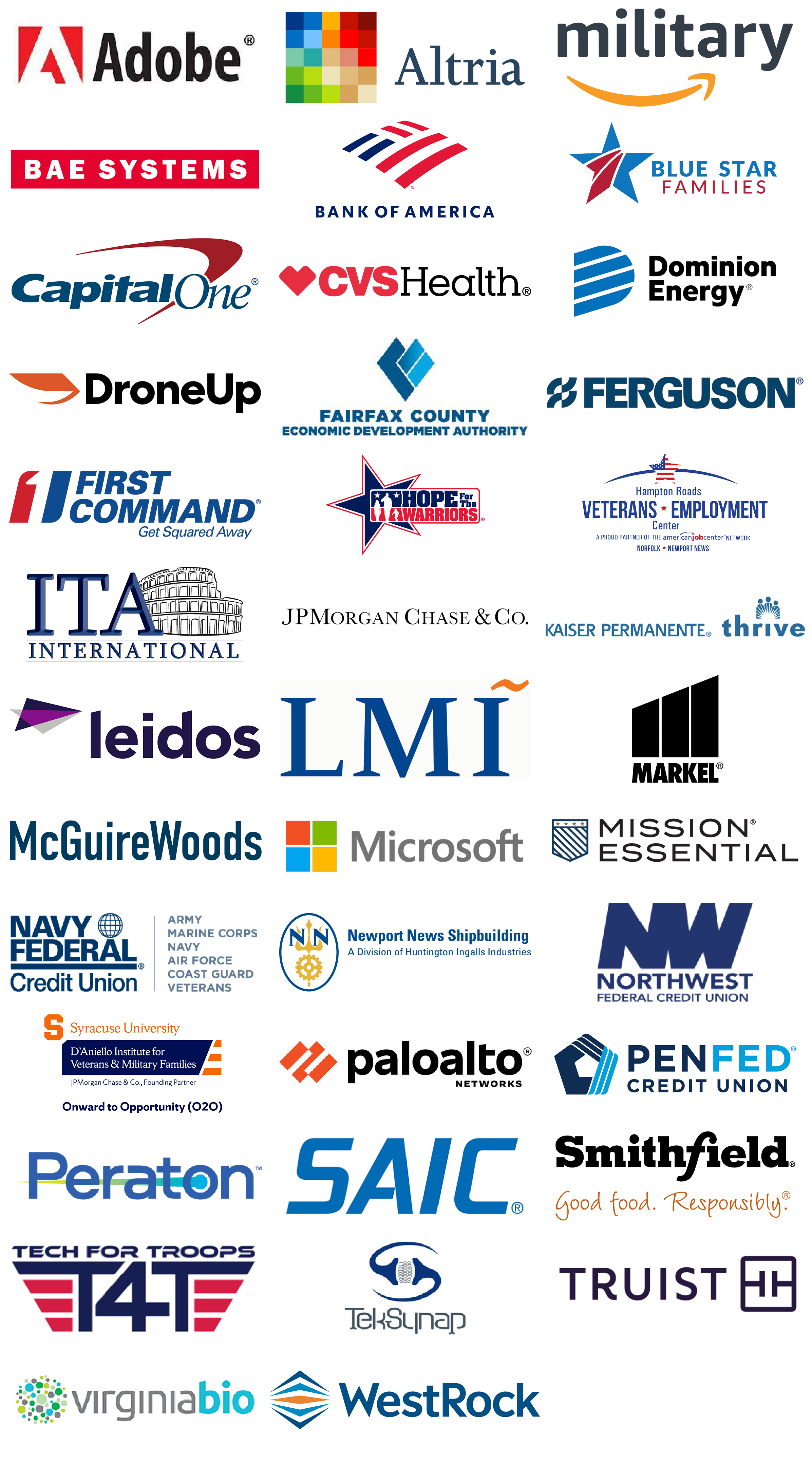 For information on how to participate and engage with the Executive Committee, please contact Eleana Legree, Vice President of Investor Relations and Membership Engagement, at e.legree@vachamber.com